Buckleupallofus™ is a very popular and effective child safety mascot that promotes car seat, booster seat and seat belt safety for families. Buckle Up!!!
The character's big bold image instantly attracts the attention of children everywhere it is displayed. Without a single word this unique child safety character sends his important message… Buckle Up All Of Us!!!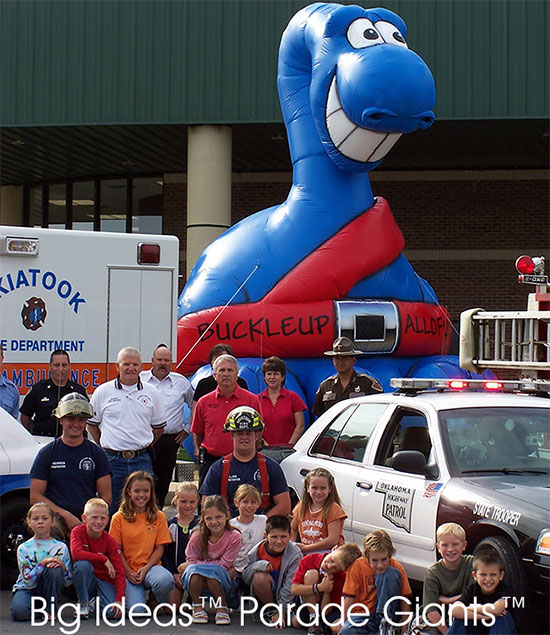 A Public Information Fact Sheet
* There were 61 million children in the United States, 19 percent of the total U.S. population.
* Of the 32,675 motor vehicle traffic fatalities in the United States, 1,070 (3%) were children.
* On average, 3 children were killed and an estimated 458 children were injured every day in the United States in traffic crashes.
* Boys accounted for 55 percent of child fatalities and an estimated 50 percent of children injured in traffic crashes.
Protect Your Child with a Seat That's Easier to Use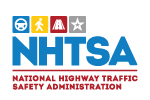 The easier a child safety seat is to use, the greater the chance it will be installed and used correctly. And a child safety seat that is used properly is more likely to save your child's life in a crash. That's why the National Highway Traffic Safety Administration (NHTSA) developed a system to rate child safety seats and booster seats based on ease-of-use.
Infant, convertible, or booster seat? At NHTSA, we know that finding the right car seat and installing it correctly is no easy task. Then there's the question of when to transition your child to another type of car seat. Follow these steps to help you through the decision-making process and keep your child safe.