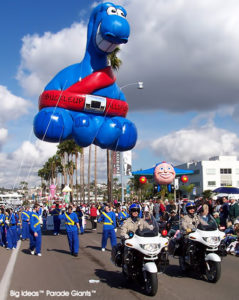 Buckleupallofus has a very important and simple message to send to children and their families nationwide every day of the week, month and year… "Buckle Up All Of Us!!!"
With one glance from a young child, teen or an adult the message is very clear. This unique cartoon character safety mascot will be visible by many means over the coming months. He will be featured as huge inflatables for parades and outdoor events and car shows.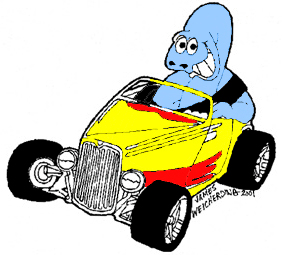 He will be featured as smaller cold air balloons for inside events, malls, automobile dealerships, hospitals, schools and many, many other locations frequented by children and their families.
Buckleupallofus will be seen and recognized by millions of people nationwide in the coming months and your company and corporation can be a very visible part of this important safety campaign. There are many options available to fit any advertising budget. Sponsor one event in your community or sponsor the national tour. Nobody gets left behind. From inflatables to balloons from stickers to coloring books we can provide you with a customized sponsorship to fit your Bucky Parade Balloon needs to promote your business, goodwill and most importantly, public safety. Buckleupallofus is extremely popular with kids and parents that want to get their children to wear seatbelts and has been sponsored by Corporate America many times in New England in many different formats and products. Now the character is going nationwide. This family friendly character safety mascot receives a huge amount of media both in print and televised news wherever it is appearing because of the message that it sends.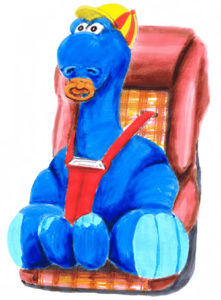 The earned media for a single event featuring Buckleupallofus far exceeds any sponsorship value and that will only get bigger as the character takes it's safety message across the country. Be a part of it today by contacting us.  Always remember to wear your seatbelts and Buckleupallofus!!!